Koh Doc Mai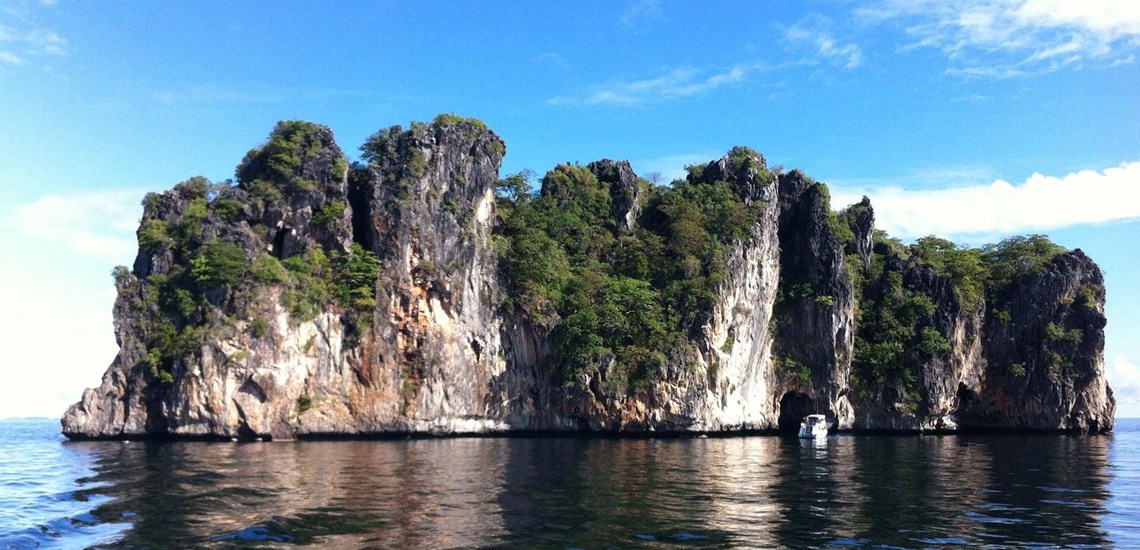 Koh Doc Mai is an island-sized limestone rock rising steeply out of the sea. On three sides mini-walls drop down to the bottom, while the west side is a hard coral reef slope. This is a lovely multi-level dive and when the current runs a nice drift dive. The east side features lots of orange cup corals, gorgonians, soft corals and a few caverns and overhangs. On occasion sea horses have been observed here. This divesite is often visited on the same daytrips as King Cruiser or Shark Point.
Marinelife: zebra (leopard) sharks, banded sea kraits, tigertail seahorse, nudibranchs, flatworms, banded boxer shrimps, porcelain crabs, squid, octopi, black coral, sea fans, barrel sponges, white eye and giant moray eels, anemone fish, zig-zag oysters, pickhandle barracuda's, great barracuda's, bluefin trevallies, mangrove red snapper, brown marbled grouper, tiger and spindle cowries, etc. 
The trip includes hotel transfers, lunch, fruits, coffee, tea, drinking water, Dive Master services, weight-belts, weights and tanks. Most boats also offer a light breakfast.
OUR DAYTRIPS ( KOH DOC MAI )


Koh Doc Mai
Distance:
16 Km.
Boat Trip :
60 min. Approx
Depth :
0-30m (0-100ft).
Visibility :
Fair to good (sometimes excellent).
Currents :
Moderate to strong. 
Surface Conditions :
There is always a sheltered side.
Experience Level :
OK for beginners.