Anemone Reef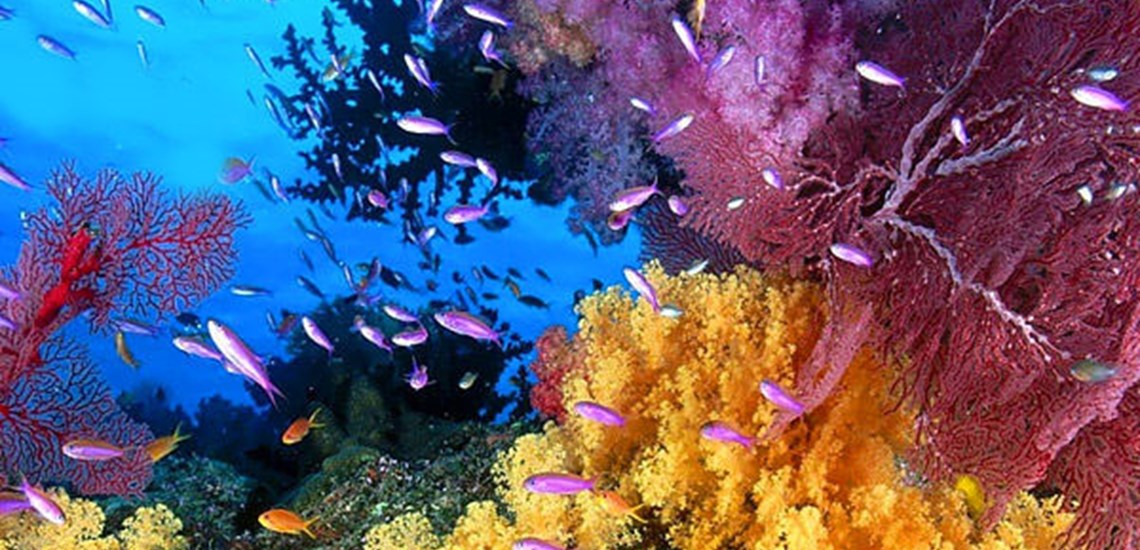 Anemone Reef lying less than a mile north of Shark Point, this dive site is a single large submerged rock. True to it's name it is covered in a living carpet of sea anemones. Add to this scenery a constant parade of reef fish and you have a very colorful divesite indeed. Anemone Reef is also special for its lion fish - sometimes twelve or more in a group. Zebra (leopard) sharks are frequently seen here also. This divesite is often visited on the same daytrip as Shark point and King Cruiser. 
Marinelife: banded sea krait, zebra (leopard) shark, squid, octopi, arabic and tiger cowries, banded boxer shrimps, white eye, yellowmargin and giant moray eels, cuttle fish, Murex shells, sea fans, barrel sponges, mangrove red snappers, yellowtail barracuda's, bigeye snappers, flute mouths (cornet fish), porcupine and puffer fish, shrimp scad, bigmouth mackerels, moon wrasse, etc. 
The trip includes hotel transfers, lunch, fruits, coffee, tea, drinking water, Dive Master services, weight-belts, weights and tanks. Most boats also offer a light breakfast.
OUR DAYTRIPS ( ANEMONE REEF )


Anemone Reef
Distance:
26 Km.
Boat Trip :
100 min. Approx.
Depth :
3-24m (10-80ft).
Visibility :
Fair to excellent.
Currents :
Moderate to strong. 
Surface Conditions :
Can be rough.
Experience Level :
Beginners should dive with a Divemaster.